NeuroMat renewed for a six-year term
Dec 03, 2018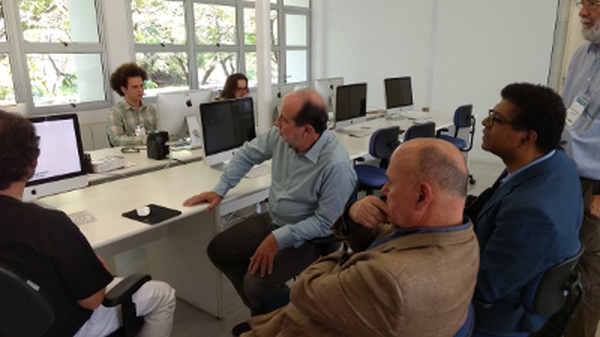 The Research, Innovation and Dissemination Center for Neuromathematics (RIDC NeuroMat), created by the São Paulo Research Foundation (FAPESP) in 2013, has been renewed until July 31, 2024. The renewal has been approved by FAPESP on November 12, based on a general positive evaluation by the International Assessment Committee in 2017 and the fulfillment of further requests by FAPESP.
The 2017 International Assessment Committee echoed the previous committee, in 2015, emphasizing NeuroMat's "excellent" level of publications, with "strong" international connections. The RIDC was marked as leading to "world class scientific research," by FAPESP's reviewers. General positive evaluations were also made by the committee pertaining to the rubriques "Innovation and knowledge transfer" and "Dissemination knowledge."
In 2018, the NeuroMat team was requested to produce a Statement of Impact to be publicly released. The 2018 NeuroMat SoI was released online in September --it was the topic of the NeuroMat Newsletter #56--, and a printed version was published in November (available here for download).
The 2018 NeuroMat SoI was produced with rounds of writing sections, involving diverse members of the RIDC. Members of the NeuroMat International Advisory Board have also submitted comments to drafts of the document. Comments by Markus Diesmann, from this board, informed a section at the workshop "Mathematical and Simulation Modeling in Neuroscience". Statements on the document were also informed by NeuroMat reports of activities.
This piece is part of NeuroMat's Newsletter #58. Read more here
Share on Facebook