The Research, Innovation and Dissemination Center for Neuromathematics (RIDC NeuroMat) is excited to announce the launch of our continuation plan. Thanks to the recent extension granted by the São Paulo Research Foundation (FAPESP), NeuroMat's term now extends until July 31, 2025. This continuation plan has been crafted to accommodate this extension period.

This YouTube playlist brings together videos in which NeuroMat's founder, Antonio Galves, is featured. These videos are interviews, seminars, documentaries and other animations that were produced during his tenure at NeuroMat.
The XXVI Brazilian School of Probability (XXVI Escola Brasileira de Probabilidade) in honor of Professor Antonio Galves, will be held at USP, São Paulo, during the week July 30 – August 5, 2023.
Events |
Dec 01, 2022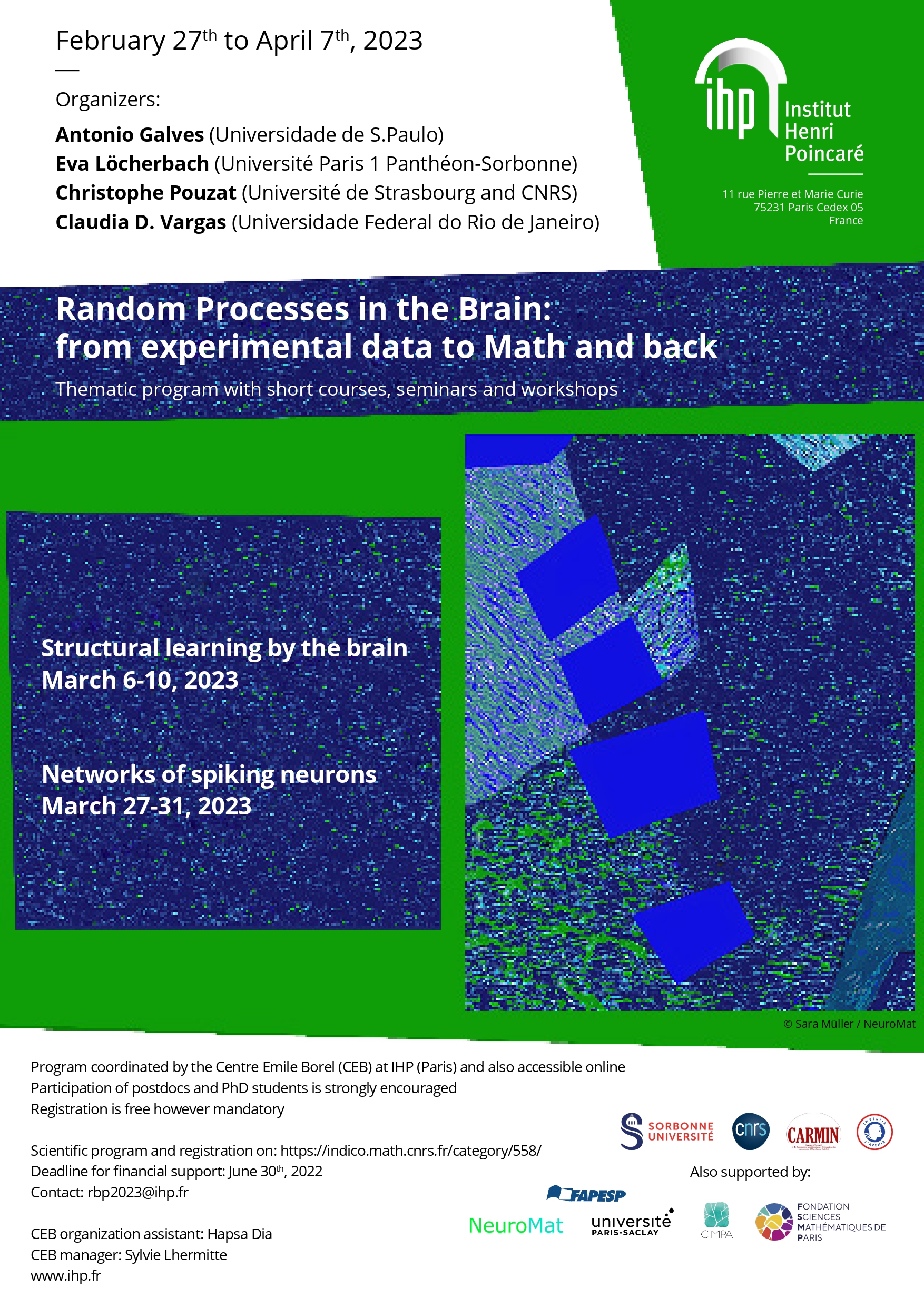 Pathways to the 2023 IHP thematic program Random Processes in the Brain is a preparatory process for the conference "Random Processes in the Brain: From Experimental Data to Math and Back", to be held at the Institut Henri Poincaré, Paris, from February 27 to April 7, 2023. The goal of the preparatory process is to frame and pave research practices among the participants of the IHP thematic program that will eventually emerge during the actual conference in Paris.